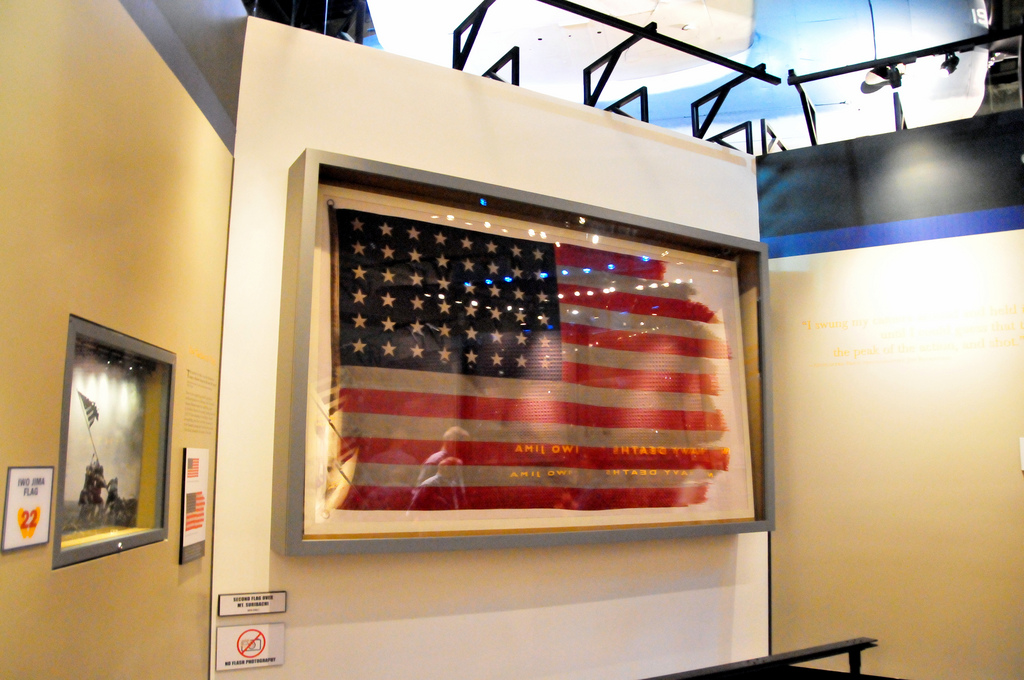 The National Museum of the Marine Corps is a lasting tribute to U.S. Marines–past, present, and future. Situated on a 135-acre site adjacent to Marine Corps Base Quantico, Virginia, and under the command of Marine Corps University, the Museum's soaring design evokes the image of the flag-raisers of Iwo Jima and beckons visitors to this 120,000-square-foot structure. World-class interactive exhibits using the most innovative technology surround visitors with irreplaceable artifacts and immerse them in the sights and sounds of Marines in action.
When upgraded lighting was needed to illuminate the famous Iwo Jima Flag exhibit, the lighting designers at the museum went in search of a high output, low power consumption LED fixture whose color temperature and intensity could be optimized. The WNC was ideal due to its compact, clean form factor, its 3100 lumen output and its ability to be continuously adjusted from 2800k to 6500k.
Additionally, because they were using the fixture to light an incredibly important artifact, the designers needed to ensure that there were no harmful UV emissions that would damage the flag. UV testing was performed on the WNC at full intensity – and the fixture passed with flying colors.
BRICKBLASTER WNC fixtures, with barn doors, were track mounted directly on the existing 120V lines voltage LSI track to illuminate this important artifact.
To learn more about the museum please Click Here.
The BRICKBLASTER Pro series has recently been replaced by the MIRO Cube series. MIRO Cubes can be used as a one for one replacement for BRICKBLASTERs. For more information on the MIRO Cube Series – Click Here.