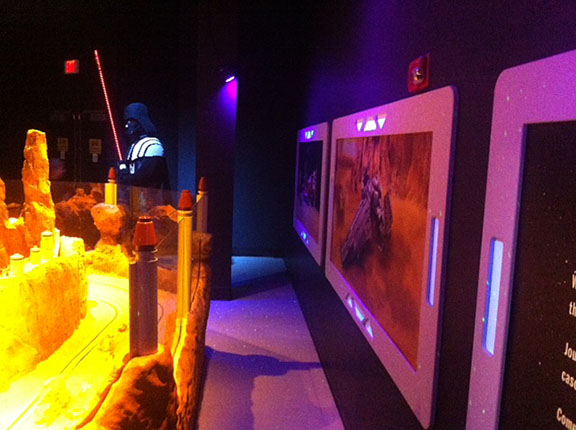 Thanks to the illuminating power of the MIRO Cube UV, amazing black light effects can be amazing and effective even in areas with high ambient lighting.  In fact, the designers at Emphasis Lighting put this technique to good use in a recent installation at the Legoland Discovery Center in Chicago.  They chose Rosco's Miro Cube UV to punch through the bright lights of the store and make the fluorescent areas of the frame glow as if they were back lit.
There are no lights in the frames back lighting the glowing shapes – it's all front lit UV.
The MIRO Cube is available with two different custom dichroic lensing options which allow it to work optimally in conditions with significant ambient light and also in complete darkness.  The UV also has variable lensing to provide beam angles from spot to wash.