The Pica Portal empowers electricians and contractors to provide power and data to remotely located Pica Cubes for clean and simple installations in architectural, museum, and entertainment applications. Capable of powering and controlling up to four Pica Cubes™, the Pica Portal™ utilizes a common Cat5e cable to deliver both low-voltage power and DMX signal to a Pica Cube located up to 240' (73m) away from the Pica Portal.
Easy Installation
XLR Connectors for DMX in/out and 4x RJ45 Connectors for Power and DMX via CAT5e Cable
Power Multiple Picas
Supports up to 4 Pica Cubes at distances up to 240′ (73m)
Fault Detection
Allows for peace of mind operation
Modular Design
Small profile and several mounting holes allow for easy mounting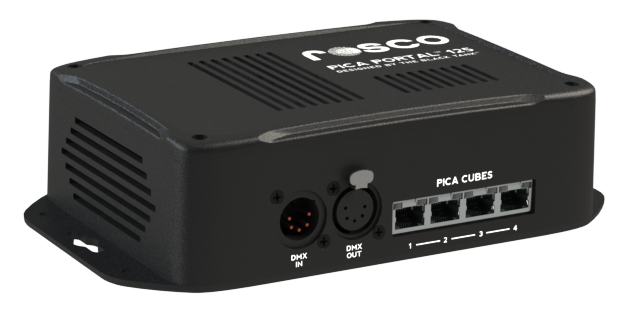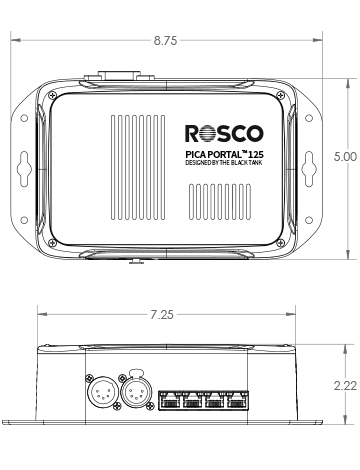 The adjacent figure shows an example of how you could connect up four Pica Cubes to the Pica Portal using Cat5e cables. The Cat5e cables will distribute power as well as DMX, which is supplied by a DMX controller connected to the Pica Portal.