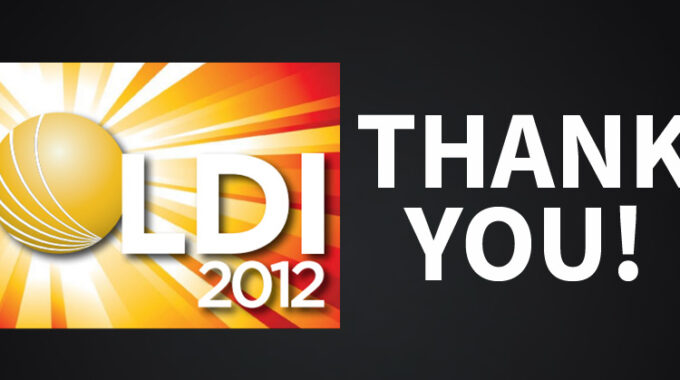 Thank you for visiting our booth at LDI 2012. We hope you had a great show and had an opportunity to get a hands on demo of the new Rosco MIRO Cube™ series – if not let us know and we will get one set up! Seeing is believing.
Click Here to see a video showing the MIRO Cube™ series in action at the Rosco Booth at LDI.
For more information and for pricing contact mirocube@rosco.com or your local Rosco dealer.
It was great to see some old friends and meet some new ones at the show. We hope to hear from you soon!.