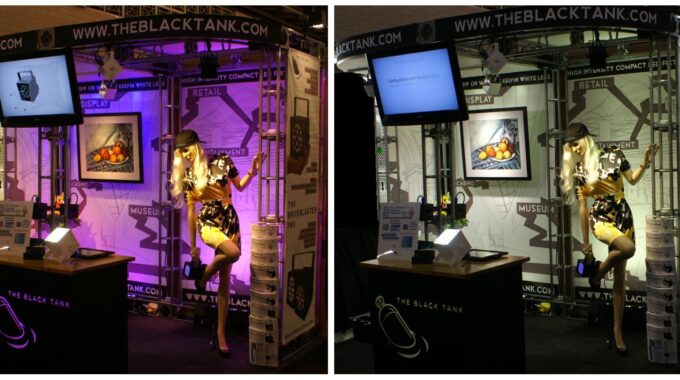 We showed off our new track adapters for Halo, Juno, Lightolier and LSI track at Lightfair International this year along with the new BRICKBLASTER Pro WNC.
Track adapters can be used to convert any member of the BRICKBLASTER Pro family into a low profile track fixture for retrofit use or for new installations.
The 4″ cubed BRICKBLASTER PRO outfitted with warm, neutral and cool white CREE XM-L LEDs gives the user continuous color temperature adjustment between 2800K to 6500K and an amazing 3110 lumens worth of light. Typically used for film/tv, video, museum, architectural, photography,  or retail applications or any white light application.