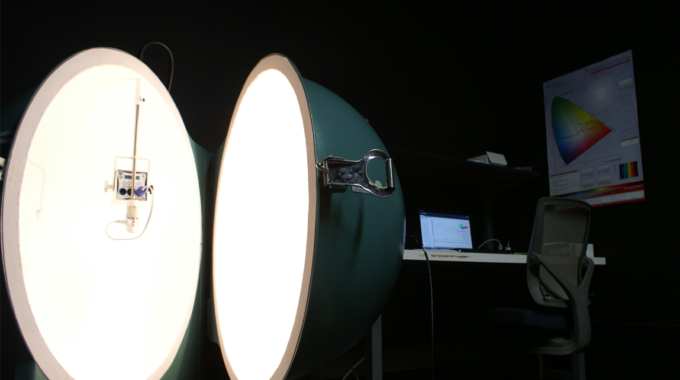 BT's New In-House Photometrics Lab Testing Capability!
You rely on the highest performing products to do your job – we are here to support you. In an effort to continuously improve the performance of our products we have added a purpose built photometrics testing lab to our list of in-house capabilities.
Photometric Testing provides a quantitative analysis relative to the amount, colour, quality and spatial distribution of light emitted from lamps, LEDs and luminaires.  During development we are now able quickly and accurately analyze luminous flux (lumens), chromaticity, CCT, colour rendering, luminous efficacy (wall plug efficiency) and power factor.
This capability, coupled with the use of the latest technology LEDs, optics and patent pending heat dissipation technology, will allow us to continue to develop new products with amazing performance.
Although we will still provide our customers with third part testing results, our new capability provides a means for us to rapidly and quantitatively optimize new products with amazing performance.